BLACKPOP. is a 9 piece body of work in my signature style "Sonic-hatching". its a dark humorous conception of Pop culture figures like Queen Elizabeth, Michael Jackson, Kim Jong-Un & Batman with views that could be surreal to our reality. With emphasis on the contrary side of each story.
The Taunt (Get Over Here)
Kim Jong's supreme Barber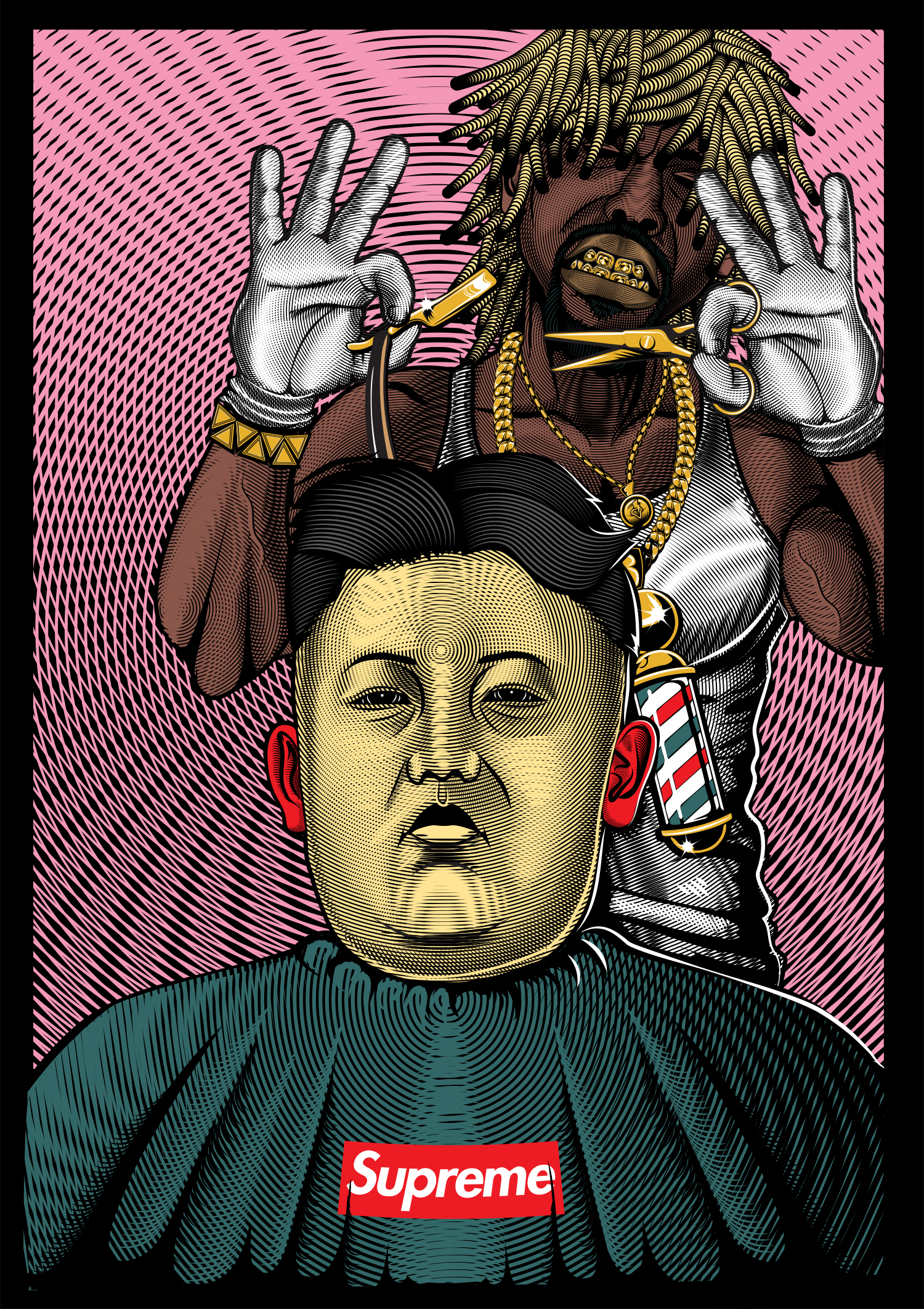 Gangsta Paradise (Black Jesus piece)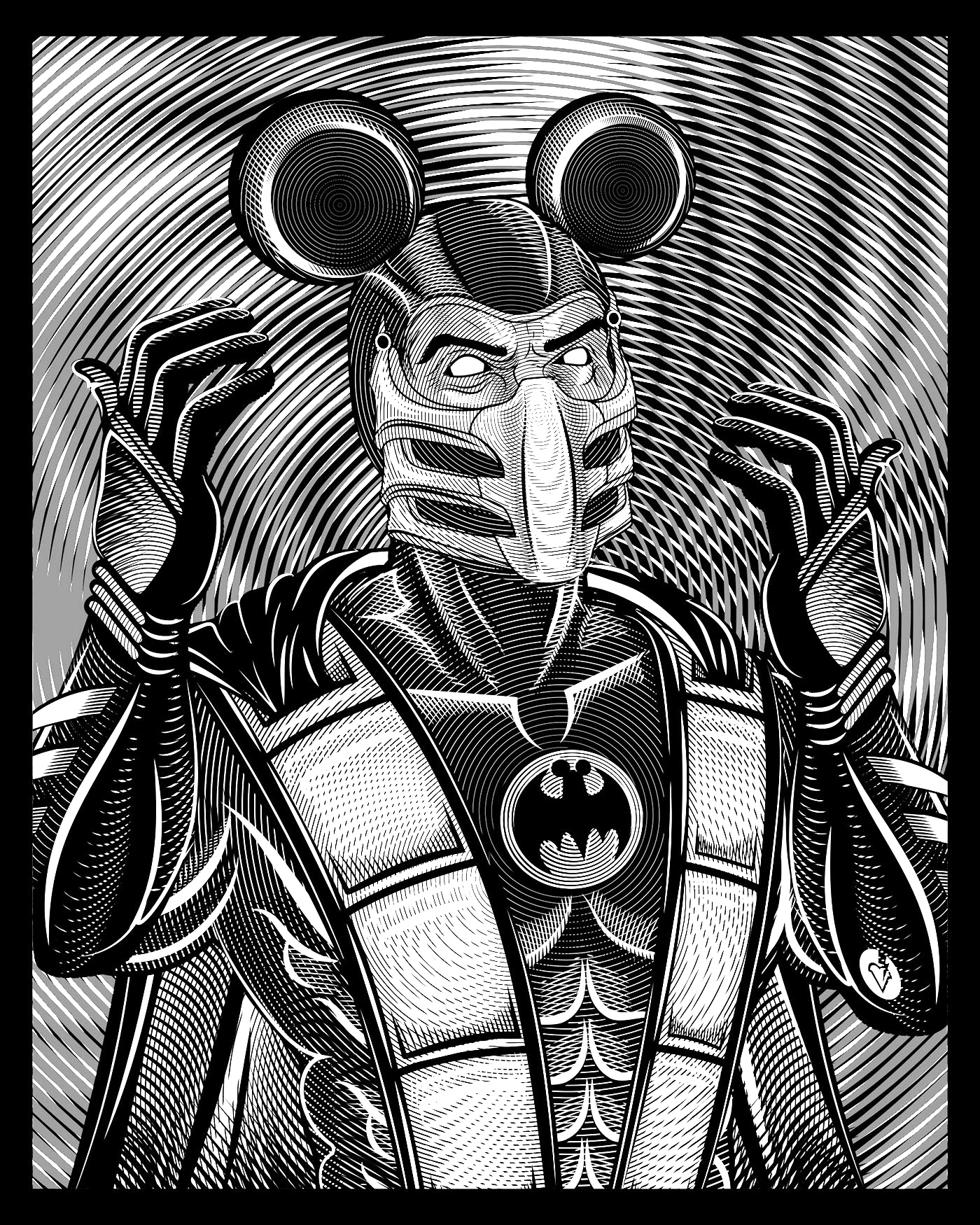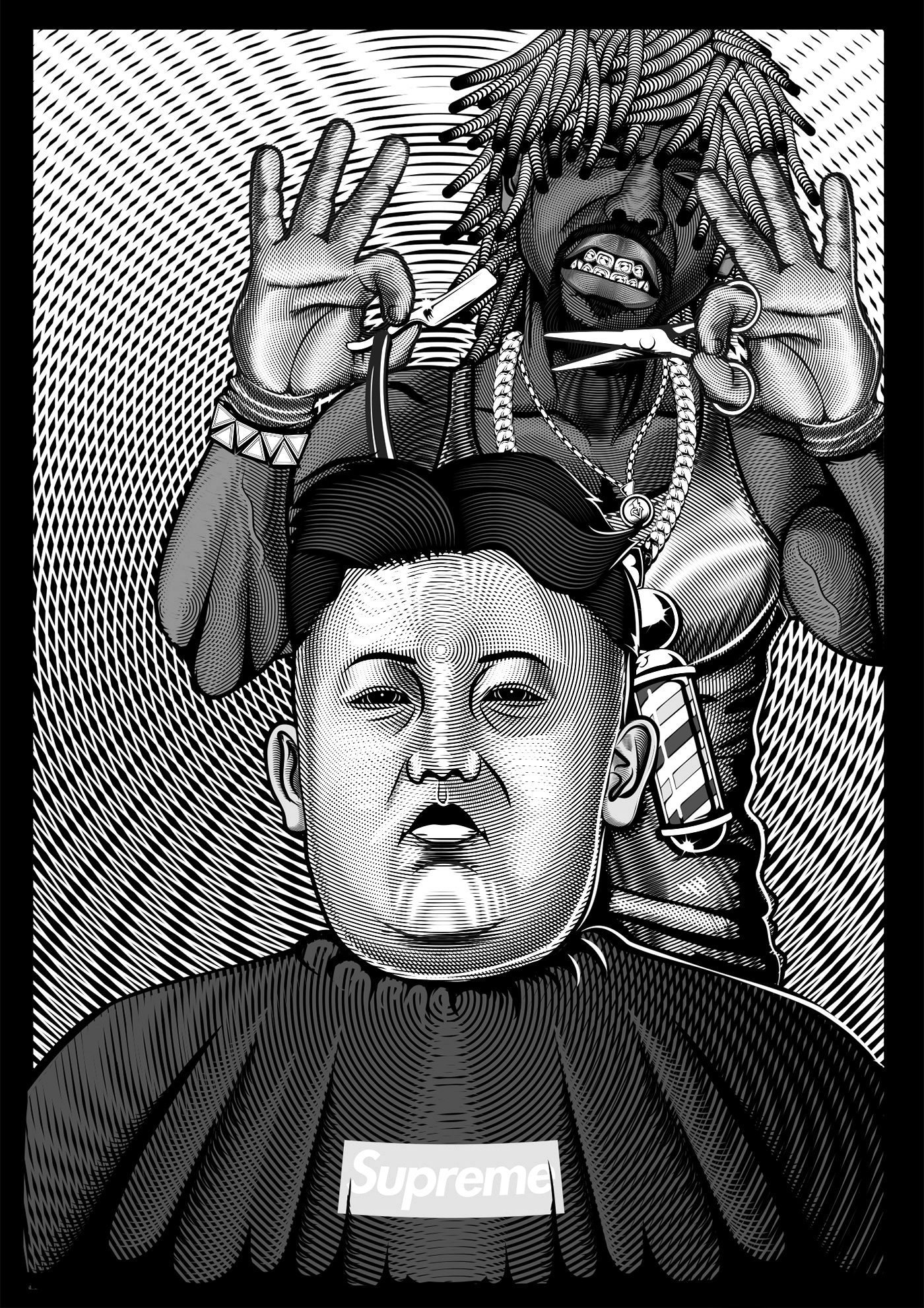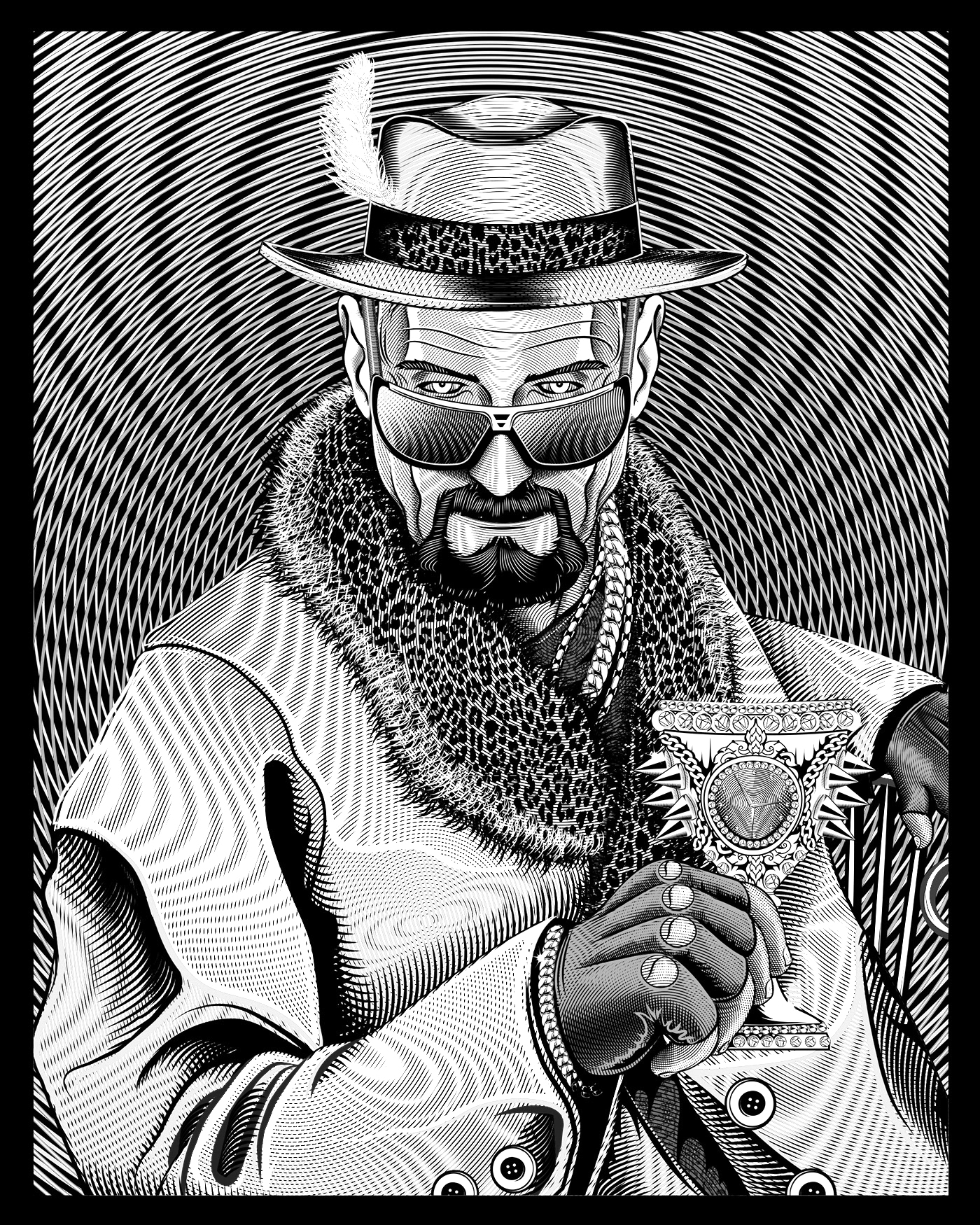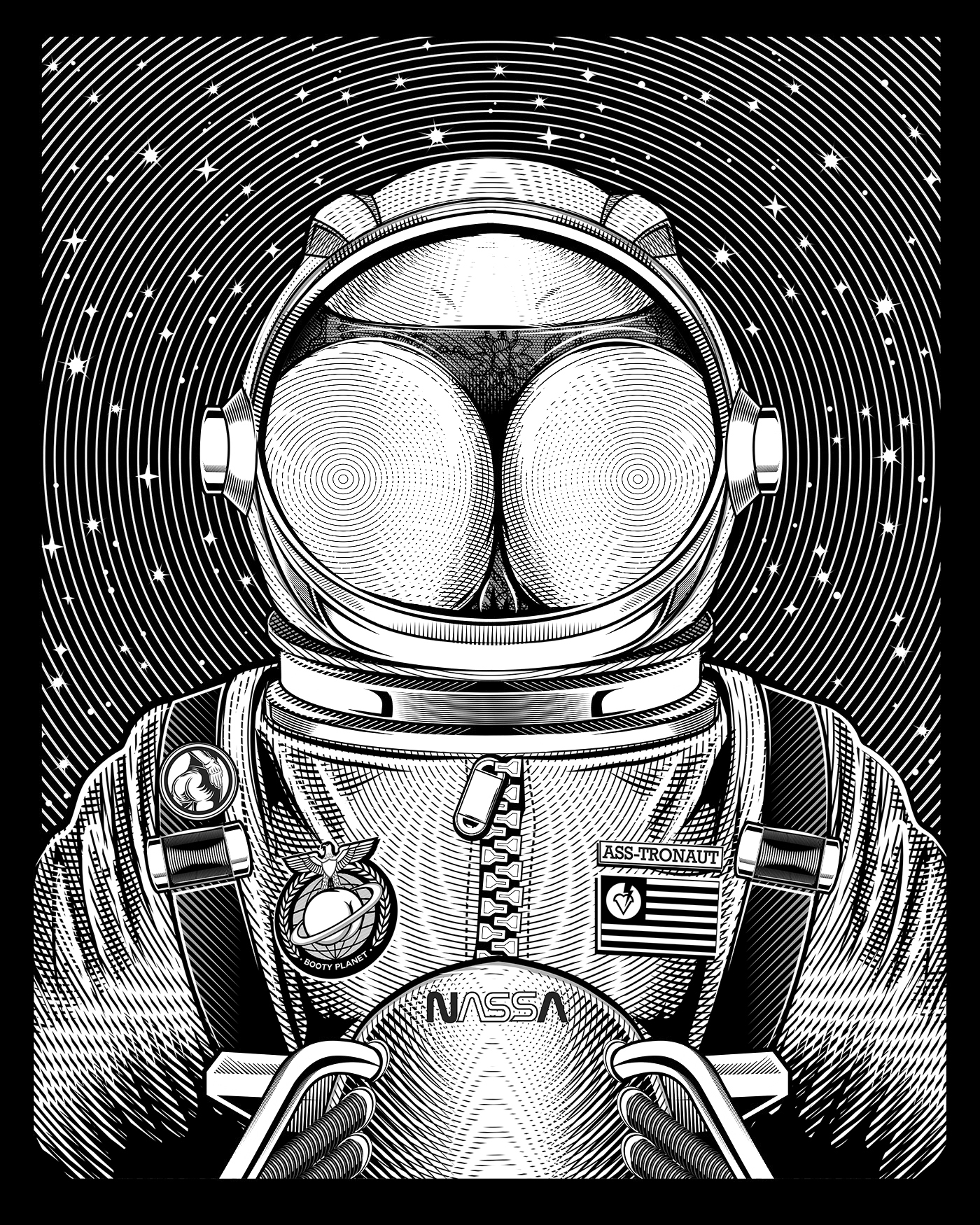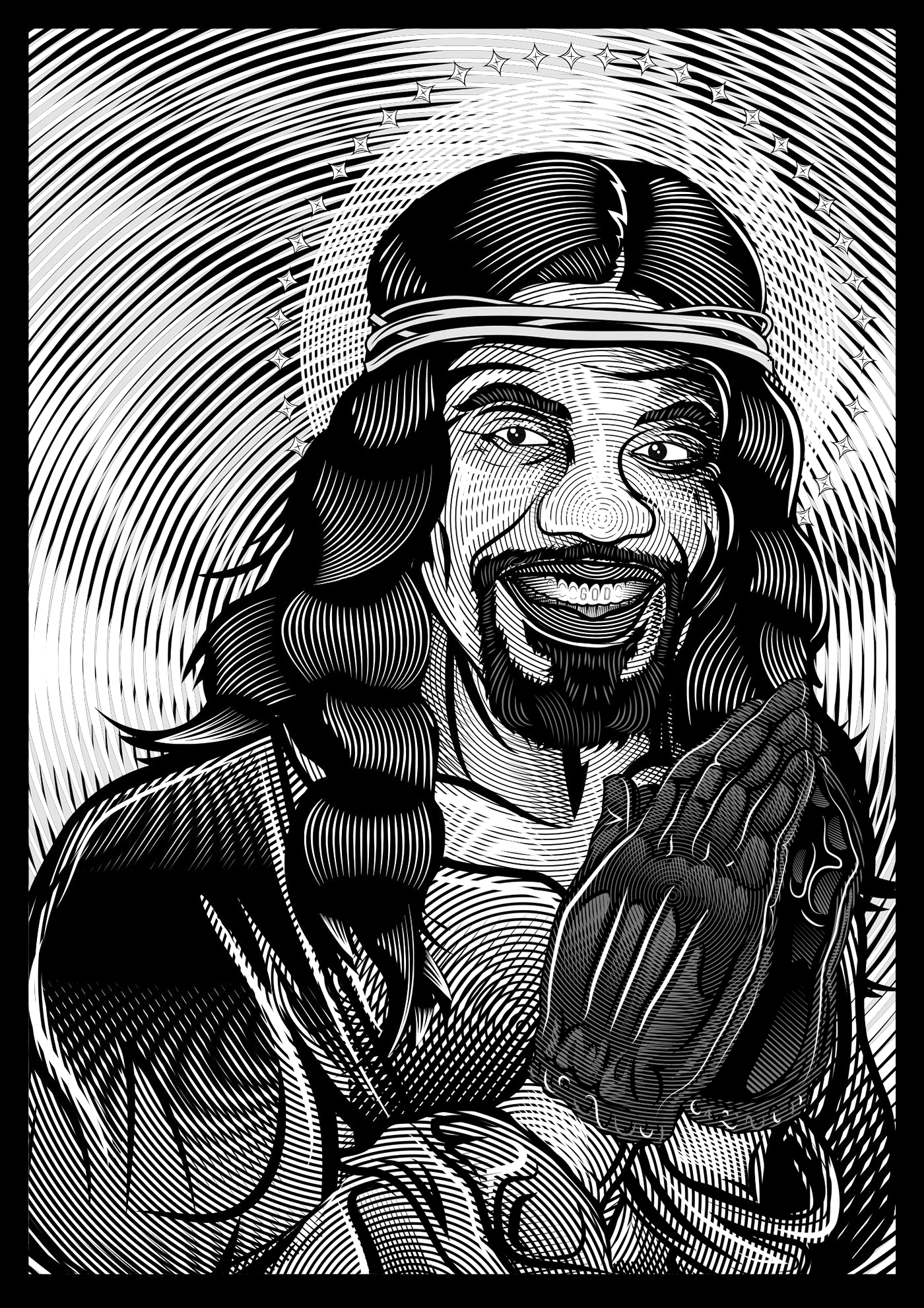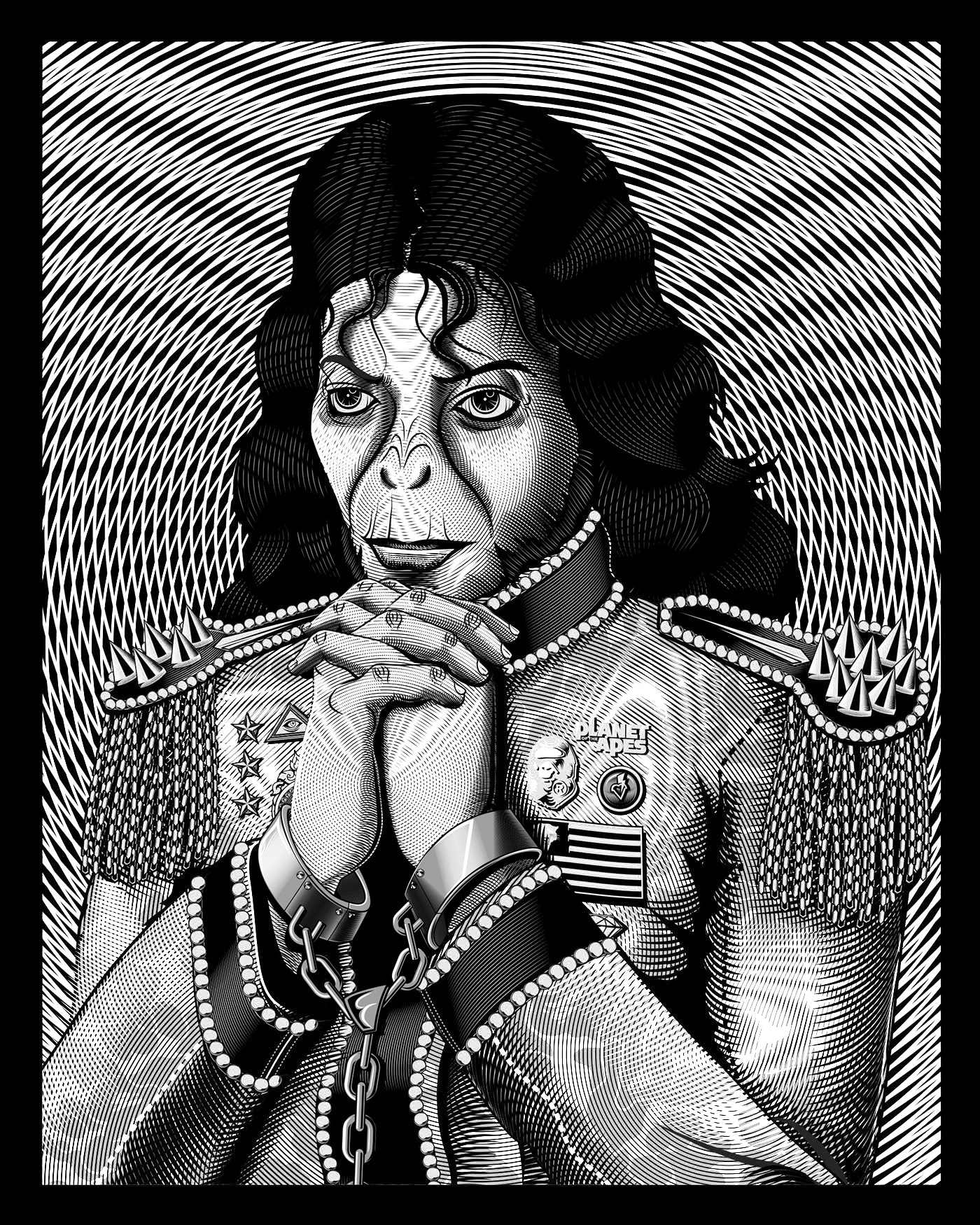 Limited Original Prints Available upon request.
Thank you.