The 2Vth (aka Anonymous Pharaoh)
In January 2011 right after the Historic Egyptian Uprise against Mubarak's system I've created a revolutionary illustration piece called "The 2Vth (Anonymous Pharaoh)" A Mash-up between The infamous Guy Fawkes Mask from The "V for Vendetta" Movie with Tut Ankha Amoun. It was the perfect representation of The Egyptian revolution, it was interpreted very well by both Protesting Egyptian people and Critics.
I've decided later to create a street-Art of "The 2Vth" in my home-town Alexandria, Egypt. I've made stencils of the artworks and created the mural on a big grey wall in San Stefano. Later on Don Karl & Basma Hamdy Authors of Critically acclaimed Street-Art Documentary Book "Walls of Freedom: Street Art of The Egyptian Revolution" Contacted me to not only feature it in the book but to use it as the cover. describing it as the most important street art piece in the Revolution. later after the book was published, reviewed by The New York Times calling out The Image on the cover specifically by calling it "Startling". It was so amazing to me "The 2Vth" was the only street art piece I ever made, and it ended up being the cover of Walls of Freedom, the most important book documenting the street art of one of the most important revolutions in human history. Sadly The Book is now Banned and confiscated if found in Egypt because it contains "Revolting Imagery" against the military and The police.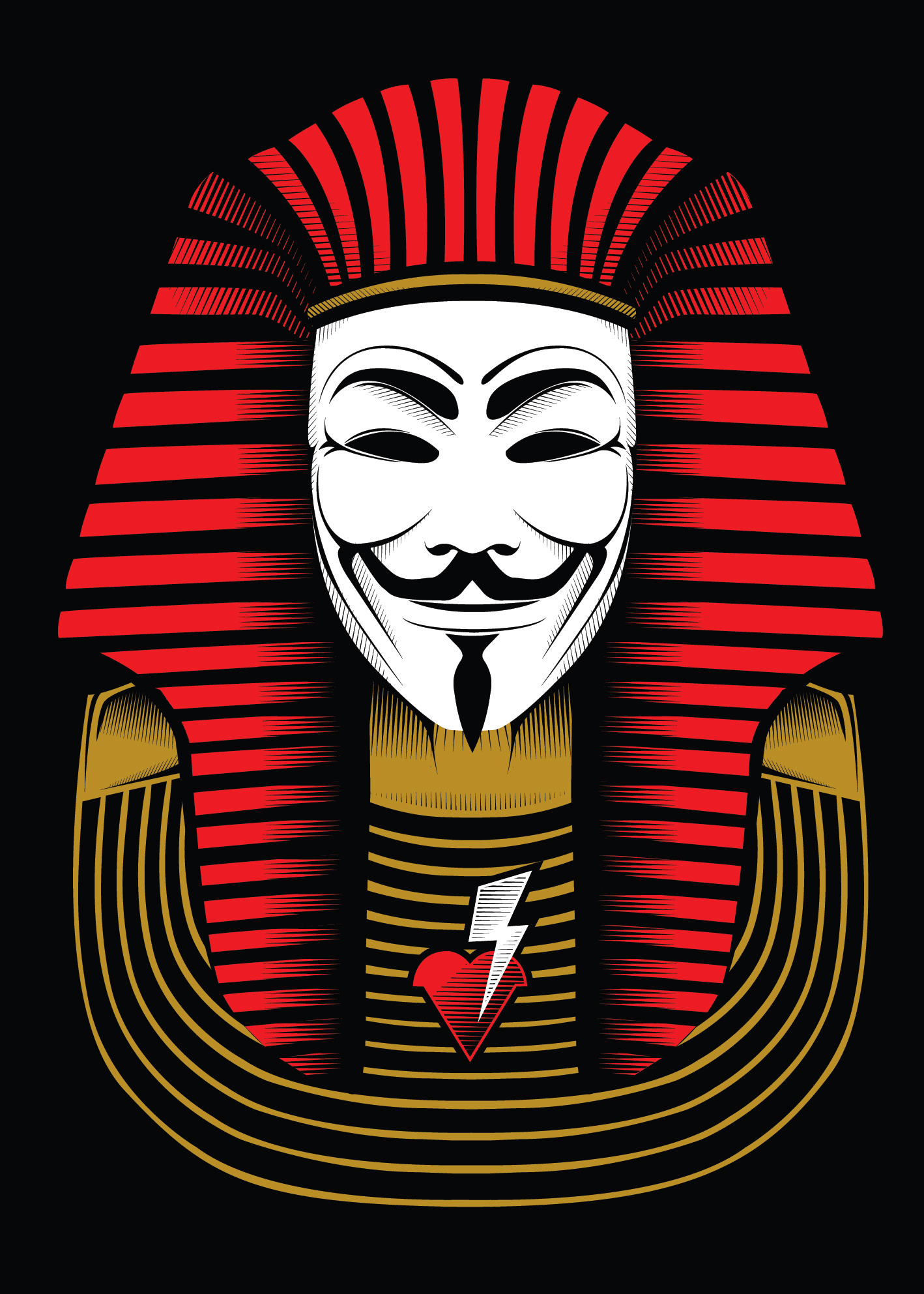 "The Banksy of The Nile" -Indiegogo
"Pharaoh with a Vendetta? Come appreciate the dark humor and clean mystique of Marwan Shahin, just one of the brilliant graphic artists showing in "Dignity, Where To?" -- @Alhoush's exhibition of contemporary visual arts capturing the spirit of resistance in our radically shifting world" -Alhoush House of Arab Art and Design

The 2Vth Street art was later Chosen by Don Karl & Basma Hamdy to be the cover of their Book "Walls of Freedom" -The definitive book on Street Art of the Egyptian Revolution- which its campaign was featured on Indigeogo more than once! already exceeded all goals.
www.facebook.com/WallsOfFreedom
"The 2Vth" Was featured also in Art Exhibitions around the world, in The "Africa Grafica" Exhibition in the Museum of Nature and Mankind in Spain. as a part of TDF 2012. and in  the Karama Human Rights Film Festival 2012, "Dignity, Where To?" at Amman's Royal Cultural Center